This should please Leon, at least. Alan Balfour scanned the front cover of the old "Honky Tonk Guide To Record Collectors", compiled by the late Charlie McKissack with line drawings/illustrations by John Dilley, and published in 1978. For the younger listeners / readers, "Honky Tonk" was the name of the weekly BBC Radio London show hosted by someone or other, that ran from about 1972 - 78. The guide told where to get hold of some of those obscure musical delights. BWME, of course (although Sterns does get mentioned), and before the interweb (BI).
Here is the first page (moved from where it was before) and the rest of the guide. In case you haven't already guessed - and I hope I'm not spoiling anything by telling you - these shops have long gone.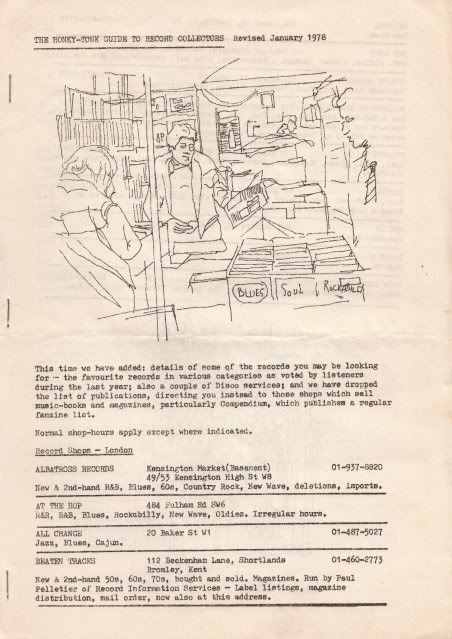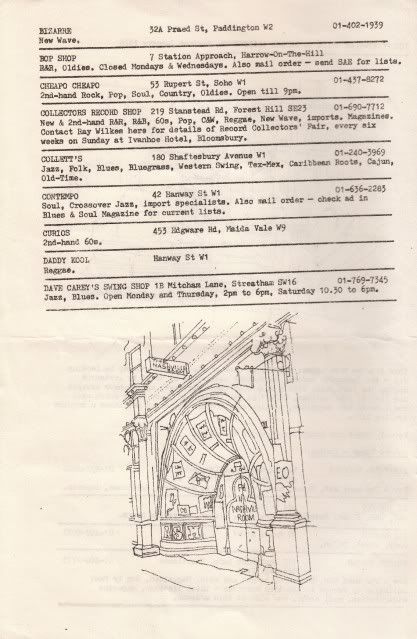 Big thanks, of course, to Alan.