Over the years I've been to many places on holiday, both in the UK and overseas, but none compares to Scoor House, near Bunessan on the Isle of Mull (my memory was prompted by Des' mention of 'Sgurr Mor To Skerryvore' in the Listening thread)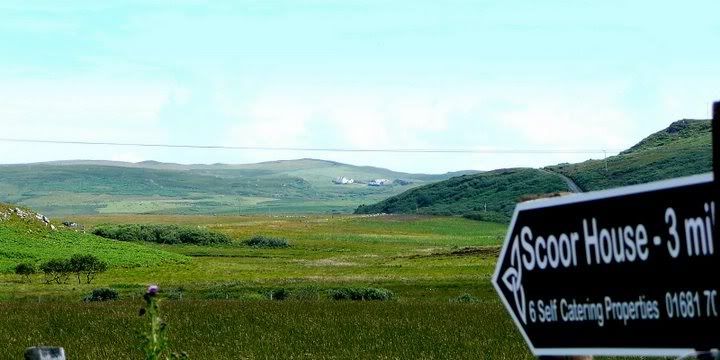 The road to Scoor (seen in the distance)
http://www.scoorhouse.co.uk/
We always went there for the excellent fishing, but Jimmy McKeand, the old man who lived in Shepherd's Cottage at that time, invariably ended up inviting us into his book-strewn little house for a 'wee dram' of whisky, and then gleefully leading us up over the hills (at unfeasibly high speed) to some little lochan only he knew about. Wherever we ended up, his instructions inevitably included the line 'just cast towards that black rock and you'll find fish..' and he was bloody right, we always did!
Jimmy wrote to us for years before his death, and his little cottage is now let out to holidaymakers, unaware of the man who once lived there.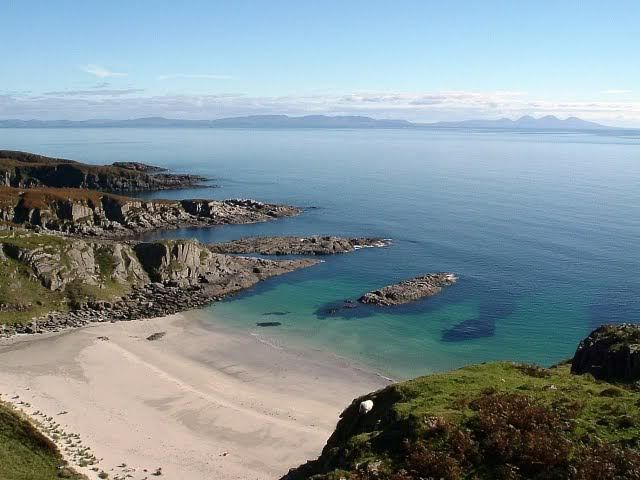 The beach behind Scoor House
More pics here -
http://picasaweb.google.com/scoorfoto/ScoorHouse#
PS A question for Des: we once heard, while fishing Loch Assapol in the dusk, a dreadful blood-curdling screaming sound from the forest behind us. It sounded as if a woman was being murdered! At the time we were told it was a Great Northern Diver yet I've never found a description of their call being like that. Could it have been a Great Northern Diver?