https://www.mixcloud.com/studioglobe/centraalfm-radio-9-oostzaan-with-studio-globe-broadcast-1078-july-08th-2016/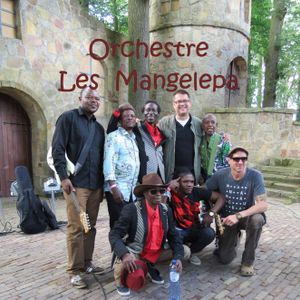 CentraalFM & Radio 9 Oostzaan with Studio-Globe, Broadcast (1078) July 8th 2016
'It's been for the very first time after 40 years, Orchestre Les Mangelepa, one of the leading music groups in Kenya, is touring in Europe. I was very happy to meet them during the Africa Festival in Hertme, July 3th 2016. In this hour you can listen to the story of and the music from this legendary Orchestre from east Africa'.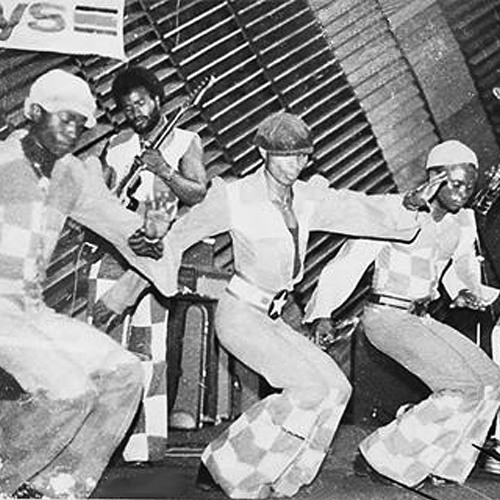 Orchestre Les Mangelepa – The grand masters of East African Dance Music
East African music is suddenly in the spotlight. Over the last decades music from West Africa has dominated, but now its time for the great music of the East to shine. Those in the know quickly hear how unique the region's music is and many have discovered Orchestre Les Mangelepa, one of the most influential bands from the '70s and '80s. So much so that second-hand prices for their vinyl records have rocketed with collectors paying hundreds of pounds for classic titles.
Originally from the Eastern Congo, Les Mangelepa have released more than 13 albums and penned some of East Africa's best-loved songs. Giants of their time they kept fans busy producing hit after hit – from Zambia to Uganda and from Kenya to Tanzania their brilliant arrangements and superbly crafted songs kept legions marching to their beat.
The aural equivalent of a firework display using guitars, brass, and harmonised vocals, Les Mangelepa were at the centre of the classic subtle East African Rumba sound, contrasting with the Congolese soukous that dominated the music of Africa in the 80s and 90s. They are a remarkable survival story; after nearly 40 years they still perform every week at Vibro in Nairobi West, bucking the trend for DJs and small ensembles with up to 12 musicians on stage, including full horn section. The riot continues, East African music is suddenly back in fashion and Les Mangelepa are hot property.
Alongside Ketebul Music, No-Nation's Guy Morley has produced a brand new album of classic songs in vintage style soon to be released.