Cerys on 6 - With Andy Morgan discussing the music of Mali
Cerys is joined by journalist and event programmer Andy Morgan to talk about the current music scene in Mali. He'll also be giving us a Songhoy Blues world exclusive spin.
Andy Morgan is a full time writer, journalist, researcher and event programmer. His book Music, Culture and Conflict in Mali was published in May 2013. This was followed in October 2013 by Finding The One: The strange and parallel stories of the West African kora and the Welsh harp. Andy is currently writing a book story of the Sahara since independence, with a special focus on Tinariwen and the Ishumar generation.
Songhoy Blues - Souour
Aziza Brahim - Espejismos
Noura Mint Seymali - El Madi
Les Ambassadeurs - Bolola Sanou (feat. Salif Keita)
http://www.bbc.co.uk/programmes/b04cnqhs
(from 01:00:10 – 01:29:52)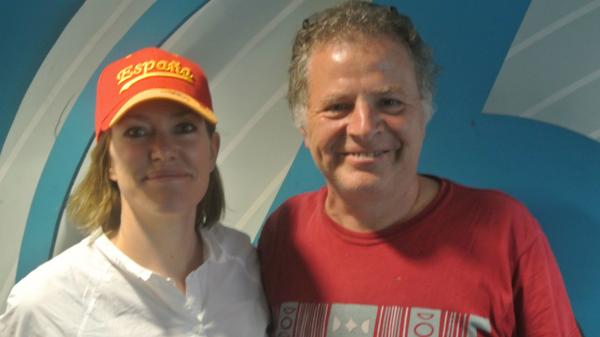 Check out Andy's website too
http://www.andymorganwrites.com/