Seq - Artist - Song Title - Album - Country - Label - Cat no
1 - Mano Negra - Guayacil City - Puta's Fever - France - Virgin - 30721
2 - Sonantes - Carimbó - Sonantes - Brazil - Six Degrees - 657036 11 48-2
3 - Franco & OK Jazz - Mabele - Francophonic - DR Congo - Sterns - STCD3041-42
4 - Sonantes - Toque de Coito - Sonantes - Brazil - Six Degrees - 657036 11 48-2
5 - Dub Colossus - Tazeb Kush (feat Bahta Gebrehiwot, vox & Feleke Hailu Woldemarian, sax) - A Town Called Addis - Ethiopia/UK - Real World - CDRW 155
--------------------------------------------------
Confusingly, because it started in 2008, this is classed as week 53 by the World Service.
There was no coherent rhyme or reason for bringing this week's selection together. The CDs have just been sitting there, waiting for their turn to be chosen.
Mano Negra
Mano Negra was the French post punk rock band led by Manu Chao and his brother Antoine in the late 1980s. Their 1989 gig at the Forum in Kentish Town was one of the most exciting I ever attended, even though I was too old (by at least ten years) to get lost among the pogoing crowd in front of the stage. Although I made sure to get each of their albums, my favourite was always Puta's Fever, and especially the slow, reggae-tinged 'Guayacil City' which is played now to help draw attention to the book Train of Fire and Ice, written by Ramon Chao, father of Manu and Antoine. It is an account of the band's journey across Colombia in 1993 when they helped to entertain crowds in small towns at impromptu stopsduring a coast-to-coast train journey on a route that was not normally used and did not actually exist. At times, when the rail ran out, engineers travelling on the train had to get off and lay down a new track. Look out for the long programme with Manu Chao on World on 3 on Radio 3, Friday 9 January, 2009.
Sonantes
A late arrival at the end of 2008, the album by the Sao Paulo studio project, Sonantes, just made it into my top ten and I'm glad to see Howard Male concurred by including it in his list too. For many others, it's more likely to become a contender for the end of year round-ups for 2009. Unusually, reflecting the very different impact of female singer CéU and male singer Siba, two tracks from the same album are included in this programme.
Sam Mangwana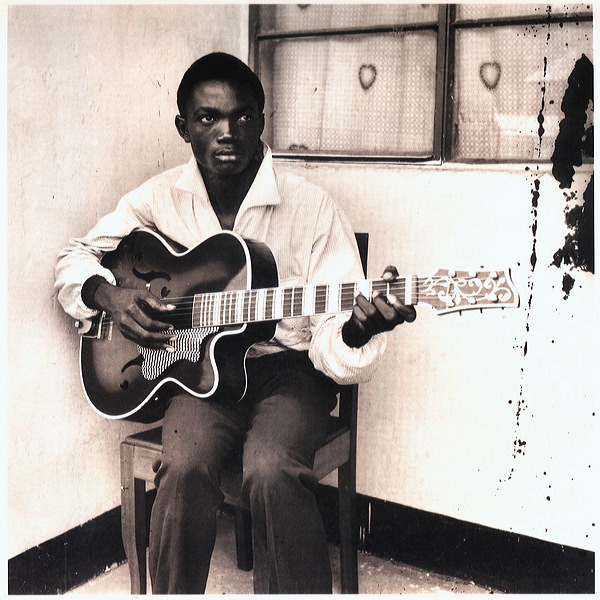 Franco
By the same rationale, more than one track could have been included from FrancoPhonic, part one of the retrospective collection by the Congolese bandleader Franco, who regularly used other singers to supplement his own voice. On 'Mabele', Sam Mangwana's tenor floats over the massed horn section.
Dub Colossus
Another fast finisher that appeared in in several top ten round-ups for 2008 was A Town Called Addis by Dub Colossus, the nom-de-studio for Nick Page, formerly bass player and collaborator in first Transglobal Underground and then Temple of Sound, now out on his own as mastermind of this project featuring musicians and singers from Ethiopia.