Seq - Artist - Song Title - Album - Country - Label - Cat no
1 - Fatai Rolling Dollar - Papa Rise Again - Papa Rise Again - Nigeria - Ekostar Records - EKOCD010
2 - Gert Vlok Nel - Beautiful in Beaufort-Nes - Beautiful in Beaufort-Nes - South Africa - Munich - MRCD 281
3 - Cam Ly - Em Gái Quê - Rough Guide to Vietnam - Vietnam - World Music Network - RGNET1183CD
4 - Rajery - Mandehandeha - Sofera - Madagascar - Marabi - 46820.2
5 - Tara Fuki - Slady - Auris - Czech Republic - Indies - mam400-2
6 - Felix Lajko - Zászló (Flag) - Remény - Hungary - A Productions - CDA 004
-------------------------------------------------------------------
Fatai Rolling Dollar
I'd never heard of the Nigerian singer Fatai Rolling Dollar and assumed these were new or recent recordings. But as each song seemed to be in the style of more than thirty years ago, I looked more carefully at the notes, and discovered that he sang with various well-known bands back in the 1960s and 70s, and this is a compilation from that era.
Gert Vlok Nel
For reasons yet to be properly explained, the music of white South Africans has not only rarely matched the quality of black South African music, it hasn't even been as good as the best pop music of Australia or New Zealand. So I didn't expect much from the Afrikaans singer, Gert Vlok Nel. But he confounded me with the attractive, thoughtful title track of his new album, addressed to a woman he once had an affair with, now married and settled down with somebody else.
Cam Ly
Paul Fisher has previously provided us with well researched compilations of music of Thailand, Malaya, China, Japan and Okinawa, all for Rough Guides. Now he does the same for Vietnam, and as usual offers the whole range from traditional folk to commercially-produced pop music. Many of the source albums for all his Asian Rough Guide compilations are on sale via his website
www.farsidemusic.com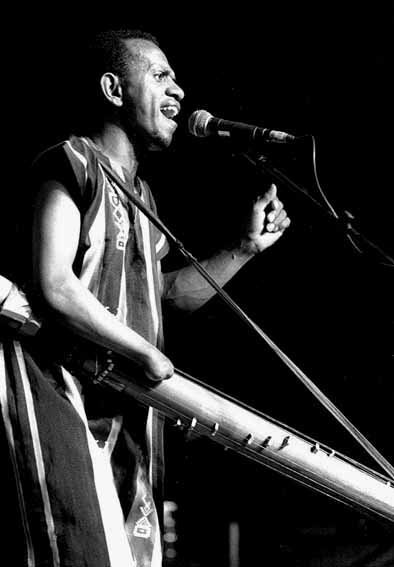 Rajery
Rajery's album defies comprehension. To play the valiha, the many-stringed bamboo tube unique to Madagascar, requires virtuoso technique for a musician with two hands. So how does Rajery play it so well despite having had one hand amputated? Only he can know.
photo by Philip Ryalls
I've enjoyed previous albums by the Czech duo, Tara Fuki, but they've jumped a division or two with their latest. The two women play cello and sing in a style of their own, somewhere between jazz, folk and classical, and are more adventurous on Auris, adding other musicians and playing additional instruments themselves.
photo by Philip Ryalls
When the Hungarian violinist Felix Lajko played live during a BBC Radio London broadcast from the Barbican four years ago, he astonished the audience with his emotional intensity and melodic invention. I searched in vain through his recordings to find anything that matched the impact of seeing him live. Finally, the album has arrived which conveys at least some of it.