2007 - week 19 from 12 May - Covers Revivals Transformations
Posted:
Fri May 11, 2007 3:15 pm
Seq - Artist - Song Title - Album - Country - Label - Cat no
1 - Antonio Machin - El Manisero - El Manisero - Cuba - Tumbao - TCD 801
2 - Ana Salazar - L'Accordeoniste - The Sound of the World - Spain - Wrasse - WRASS 169
3 - Wasis Diop - DéFaal Lu wor (Once in a Lifetime) - Everything is Never Quite Enough - Senegal/France - Wrasse - WRASS 108
4 - Sekouba Bambino - It's a Man's Man's Man's World - Sinikan - Guinea - Syllart/Sono - CDS 8932
5 - Fanfare Ciocarlia - Caravan - Gili Garabdi - Romania - Asphalt Tango - CD-ATR 0605
6 - Rachid Taha - Ya Rayah - The Definitive Rachid Taha - Algeria - Wrasse - WRASS182
------------------------------------------------------------------------------
Most people use the term Cover to describe any new version of a previously recorded song. Strictly speaking, Cover only applies to versions recorded soon after the original. Anything made more than year afterwards is a Revival. If we stick to that definition, in this week's show titled Covers, Revivals and Transformations, only the first record is a true Cover Version.
There had been two recordings of 'El Manisero' before Antonio Machin's cover version took the Cuban song around the world in 1930, planting its bass line everywhere it went, a rhythmic pattern that would reappear many times over the following decades, especially in Africa. The song itself was recorded countless times, but nobody improved on this one, whose catchy trumpet and faultless vocal made that bass line feel just right. It's one of 25 versions of the song on the album El Manisero, on Tumbao Records.
Ana Salazar recorded an entire album of Edith Piaf songs in Spanish in 2003 that did well in Europe but was never even issued in the UK.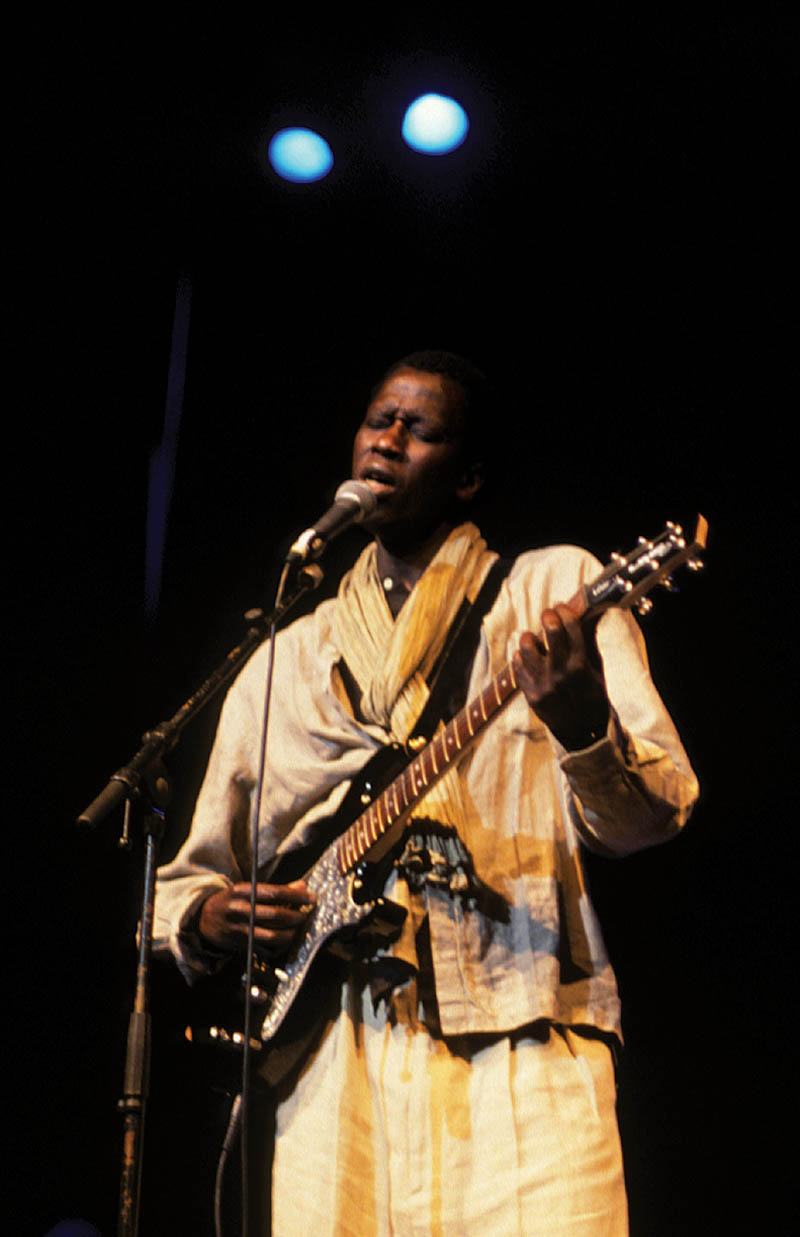 David Byrne acclaimed Wasis Diop's version of 'Once in a Lifetime' as one of his favourites among all the revivals and transformations of Talking Heads songs. I love playing it to people who have never heard it before, watching their face light up at the moment they recognise what the song is. The middle section is sung by Mariam of Amadou & Mariam. Wasis has a new album out that I am trying to get hold of. Anybody know the label, or a contact? I've tried sending a message to Wasis at his MySpace profile, but no reply.
There's never any doubt as to what song Sekouba Bambino is singing. The arrangement by Francois Bréant of James Brown's 'It's a Man's Man's Man's World' sticks closely to the original, with the backing group singing with chorus in English. Djeli Moussa Condé's kora blends in brilliantly, and Sekouba makes it feel like the song belongs to him. What is he saying?
There are times when Balkan brass bands pick up the threads of jazz that were dropped when Charlie Parker and his fellow beboppers decided to escape the restrictions of playing dance music, back in the mid-1940s. Here, Fanfare Ciocarlia revive a Duke Ellington tune from that period, 'Caravan' and reclaim it for the dance crowd.
Leather trousers mandatory
Sometimes a song becomes so strongly identified with a particular performer, it's a surprise to discover that there was an earlier version. Rachid Taha has made 'Ya Rayah' feel like it belongs to him, but he always acknowledges the original by Dahmanne El Harrachi.