1 - Yoon Jeong Heo - Geomungo Dance, Part 2 - Geomungo Solo - South Korea - C&C/EMI - CNLR 0626-2
2 - Leadbelly and the Golden Gate Quartet - Can't You Line 'Em - Alabama Bound - USA - BMG/RCA - BMG NF9031
3 - Trilok Gurtu - Dive In - Massical - India - BHM - 234-2
4 - Kroke - Beyond Words - Out of Sight - Poland - Oriente - RIEN CD 74
5 - Kottarashky - Mandra - Opa Hey! - Bulgaria - Asphalt tango - CD-ATR 2609
6 - Basiru Suso - The Learning process - The World Alive - Gambia/Denmark - Basiru - no cat no
It's taken a while, but here's the first outcome of my visit to South Korea in October, when I was the fortunate victim of a propaganda campaign by the Arts Ministry of the South Korean government at an event called PAMS – Performing Arts Market, Seoul. A dozen music professionals from Europe and the Americas were flown out and inundated with showcases by about twenty different units, ranging from full-scale stage productions involving dancers, musicians and singers, to individual performances by solo musicians. The entire experience was much more enjoyable than I expected (although really I had no expectations, not knowing anything about traditional Korean music). On the first afternoon, I was invited to take part in a broadcast on Gugak FM, a radio station devoted to playing nothing but traditional Korean music. I was immediately impressed by the range of sounds and moods in the programme, and would have happily brought with me all the CD I heard there. Instead I picked up a random collection during the PAMS event.
Yoon Jeong Heo
I immediately honed in on the album by Yoon Jeong Heo, an attractive women in her early 30s, whose music is far more intense and tough than I realised when watching her play. Several tracks from her album have attracted attention wherever I have played it, including the Union Chapel last Friday when playing music ahead of the performance by the Honduran Garifuna singer Aurelio Martinez.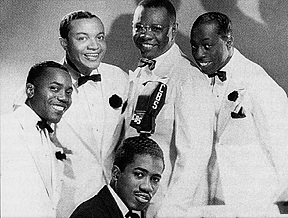 Leadbelly; The Golden Gate Quartet
Although my first instinct was to pair Yoon Jeong Heo with a Delta blues guitarist from Mississippi, I found that this song by Leadbelly worked best even though the accompaniment is solely vocals from the Golden Gate Quartet and he plays no guitar at all.
Trilok Gurtu
Having turned my head eastwards, I was perhaps more open than usual to the latest album from Trilok Gurtu, the Indian percussionist who has emerged as a 'name' in his own right despite not being a vocalist.
Kroke
Coincidentally, a new album from the Polish group Kroke has just been released, including a violin solo that seemed destined to be played straight after Trilok Gurtu.
Kottarashky
Kottarashky is my latest fave among producers travelling far from home in search of interesting sounds to bring back to their studios where they make a coherent shape from the disparate elements. This intrepid adventurer went to Bulgaria for most of the element on his album Opa Hey!
http://www.basiru1.com/image/basiru.kora-200.gif
Basiru Suso did the opposite kind of journey, travelling from his Gambian home in West Africa to Denmark where he found congenial companions to record the album The World Alive.