Heart
quite likely aren't the fave band of anyone around here, but they did have their moments of pure rockin' fun.
It appears that their song "Barracuda" has been used by the Repugnant party over here in the good ole USA without their permission. Here is what is allegedly Heart's response: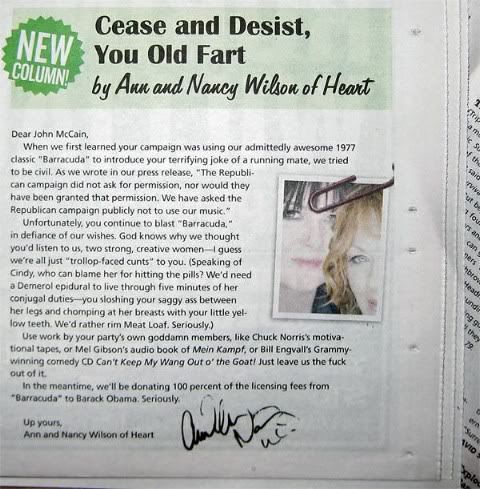 Quite pungently — and well — put, I think!
Sorry, but the provenance of this is uncertain at this time. Conceivably, it's a spoof.